Plant-Based Diet Cookbook For Dummies is my third cookbook!
This book will help you cross over into a cruelty-free lifestyle with nutrition info and tips for easing the transition. And you'll find more than 125 recipes for meals, snacks, appetizers, and desserts. Get inspired and get cooking with these delicious ideas to enhance your plant-based journey.
Available NOW online and everywhere books are sold!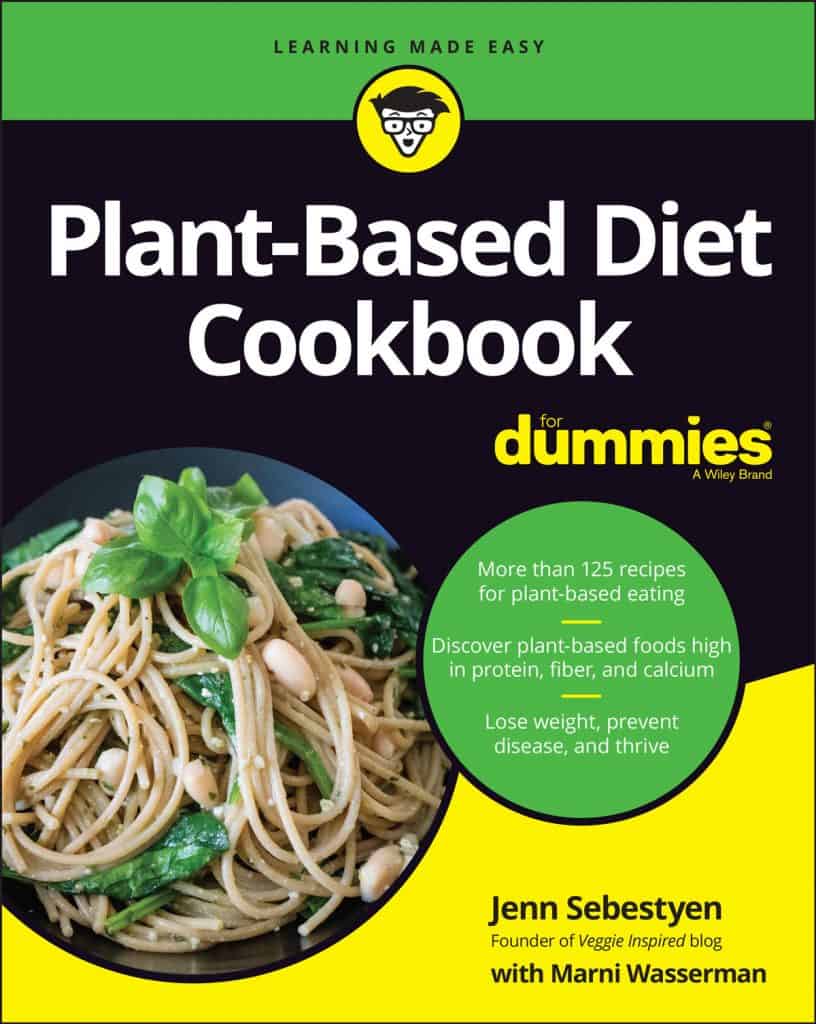 A plant-based diet has been proven to be a healthy and balanced alternative to diets that include meat. Even more importantly, it can be absolutely delicious and fun!
In Plant-Based Diet Cookbook For Dummies you'll get all the recipes you need to guide you through a durable lifestyle change that will boost your energy, lower inflammation, encourage a healthy weight, and reduce your risk of disease. With over 100 foolproof and engaging recipes, this life-changing book will help you:
Get started from scratch with a plant-based diet that will save you money and time
Discover new recipes and grocery shopping techniques that keep your fridge stocked with healthy, delicious food
Learn how to navigate restaurants and social gatherings while maintaining your new lifestyle
So, if you've been wondering if it's time to make a change to your diet and lifestyle, why not give the plant-based diet a try?
Take a look inside
Part 1 ~ Learn all about plant-based diet, how to get started, and what health benefits to expect.
Explore nutrient dense superfoods and get answers to all the common plant-based diet questions.
Part 2 ~ Discover how to stock your kitchen so that easy plant-based meals are always at your fingertips, learn how to navigate the supermarket, and explore alternatives to mainstream grocery stores.
Part 3 ~ Recipes! Here is just a sampling of the delicious foods you'll find here…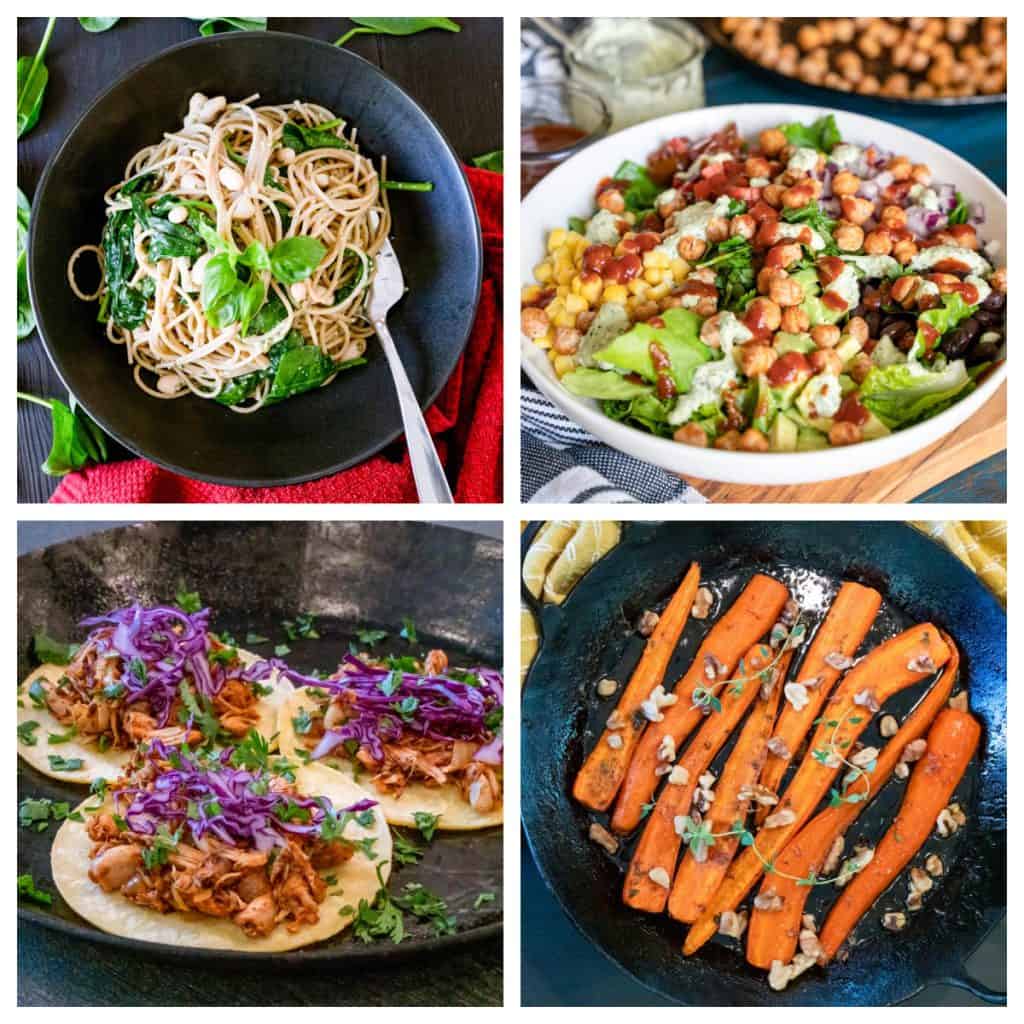 Breakfasts: Superfood Berry Smoothie, Cherry Baked Oatmeal Muffins, Turmeric Tofu Scramble
Soups and Salads: Chunky Miso Soup, Stuffed Pepper Soup, Kale and Cabbage Slaw Salad, Barbecue Ranch Chickpea Salad
Lunches: Sunflower Seed Nori Rolls, Mediterranean Pita Pockets, Curried Chickpea Salad Wraps
Suppers: Sweet Potato Shepherd's Pie, Tangy Tempeh Teriyaki Stir-Fry, Barbecue Jackfruit Tacos
Sides: Garlic Oregano Yam Fries, Citrus Wild Rice and Broccoli, Roasted Asparagus with Lemon Dill Sauce
Appetizers and Snacks: Edamame Hummus, Spicy Herb Roasted Mixed Nuts, Zesty Kale Chips, Loaded Avocado Toast
Sauces and Dressings: Balsamic Maple Dressing, Basil Spinach Pesto, Tahini Miso Gravy
Desserts: Chocolate Avocado Pudding, Smoothie Popsicles, Jam Dot Cookies, Vegan Coconut Cake
Part 4 ~ Discover how to navigate restaurants, holidays, and special occasions on a plant-based diet without stress.
Explore tips for raising plant-based kids and how to thrive at all ages.
And so much more!
Order now
Grab your copy of Plant-Based Diet Cookbook For Dummies! Available NOW!
And be sure to check out The Meatless Monday Family Cookbook and The Meat-Free Kitchen, too, for even more plant-based vegan recipes and tips!
I hope you love this recipe as much as we do! If you tried it, please use the rating system in the recipe card and leave a comment below with your feedback.

Be sure to sign up for my FREE Newsletter to be the first to get my NEW recipes! You can also follow me on Instagram, Facebook, and Pinterest.

For even more easy family recipes, be sure to check out my cookbook, The Meatless Monday Family Cookbook!