Please see my Work With Me page if applicable.
About Veggie Inspired
Veggie Inspired is a food blog featuring simple and flavorful plant-based recipes for the whole family. Veggie Inspired will show you just how easy it is to get your daily dose of fruits and vegetables in a delicious and satisfying way.
About Jenn
My name is Jenn Sebestyen, creator of Veggie Inspired. I live in Chicagoland with my husband and three kids (one son and two twin daughters) where I balance being a working mom, baseball mom, softball mom, basketball mom, and football coach's wife.
I love to read, drink coffee, sing along to the radio in my car, practice yoga on an early weekend morning, and sneak chocolate after the kids are in bed. Most of all, I love to cook; I can read cookbooks like novels; and I enjoy experimenting in the kitchen by making standard American favorites healthier.
I am the author of The Meatless Monday Family Cookbook and co-author of The Meat-Free Kitchen and Plant-Based Diet Cookbook For Dummies, have appeared on CBS' "The Doctors," and my work has been featured in a variety of media outlets such as Women's Health, Fitness, Self, Taste of Home, Better Homes & Gardens, Country Living, Vegan Food & Living, Prevention, Forbes, Redbook, Buzzfeed, Huffington Post, The Washington Post, MSN, Parade, PETA, and many more.
About my journey
When my son was just a newborn, I happened to be in the library and noticed Alicia Silverstone's, The Kind Diet: A Simple Guide to Feeling Great, Losing Weight, and Saving the Planet
.
At the time, I was eating a standard American diet, but considered myself to be making healthy food choices most of the time. I have no idea what compelled me to pick up her book and check it out, but I did. I read it cover to cover before the end of that day and vowed to never again drink dairy milk.
From there, my thirst for knowledge about a plant based diet grew with each day. I slowly started transitioning my diet to incorporate more greens and beans and less animal products. I've always been a veggie lover, so it wasn't a huge jump, but a plant based diet still takes a new way of thinking about what the dinner plate should look like.
When my son turned 6 months old, I knew I would not be buying any prepackaged baby food for him. I started making all of his baby food, which I thoroughly enjoyed. When my twin girls came along, I made all of their baby food, too.
Now, all of my kids are incredibly well rounded eaters. They certainly had their picky eating moments, but compared to most kids they were a breeze to feed.
This blog began as a way to document what I was eating each day of a 30 day whole foods plant based challenge. I wanted to show others that it can be easy and satisfying to eat a plant based diet and hopefully inspire some to give it a try. I enjoyed writing about the food choices I was making and learned that many were indeed trying some of the recipes for themselves. When the challenge was over, I decided to keep on writing.
About My Diet
I truly believe that consuming a well-rounded whole foods plant based diet is the healthiest way to eat. And I want to prove that it can be totally delicious too. Since nearly all of what I make at home is whole foods plant based and very low refined sugar, I'm not concerned with the occasional treat we might have.
I am not perfect, nor do I strive to be, but I try my best to make the healthiest choices I can in every situation. I initially named my blog Veggie Inspired Journey for this exact reason. Health is not something that you achieve and then never have to think about again; it is a lifelong journey. I have since dropped the "journey" only because I felt it was kind of a mouthful to say. 🙂
I welcome everyone to my blog and to enjoy my recipes no matter which diet you choose. Everyone is on their own journey and there will be no judgement here.
"The food you eat can be either the safest and most powerful form of medicine or the slowest form of poison." ~Ann Wigmore
~ Jenn
Contact me at jenn (at) veggieinspired (dot) com
About my favorites
Not sure what recipes to try first? Here are my top suggestions for recipes that have been proven to win over even the biggest meat eaters. Enjoy!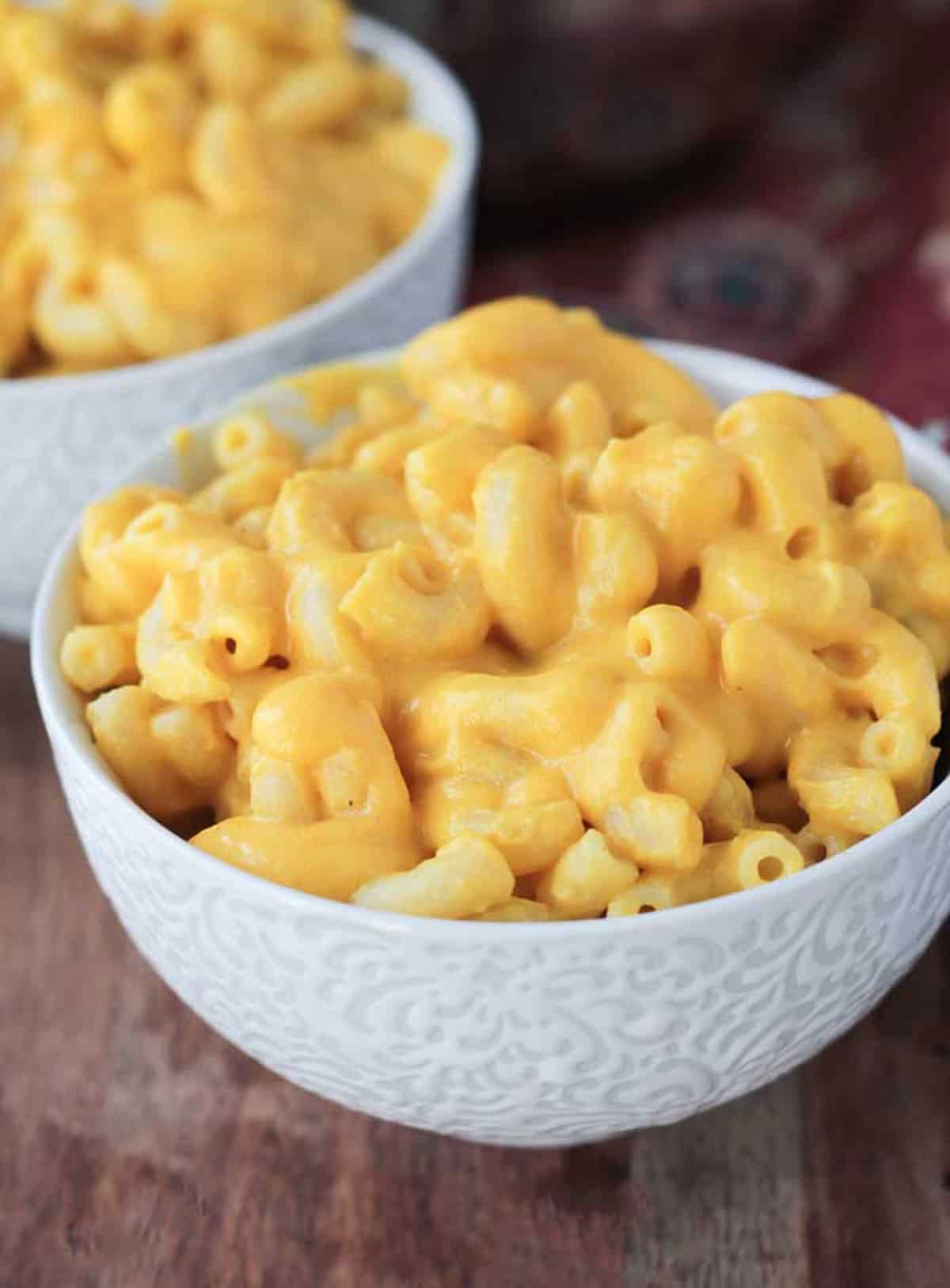 I love this recipe! It's delicious on pasta. I've also found the sauce tastes great as a substitute for nacho cheese (or just dipping chips into it) as well as to put on a baked potato! Great recipe, thanks for sharing. ~Alexandra
I never comment on recipes. In fact, this is my very first time. I wanted to let you know that I tried this recipe tonight & it has changed everything for me. I am lactose intolerant but I love mac and cheese and usually fight through the discomfort and pain that follows indulging in it. After this, I will likely never go back. Thank you so much for sharing – I will definitely be making this on the regular. ~Risika
Wow!!! I never would have come up with this recipe on my own. I'm completely amazed by the way the squash was basically transformed into cheese. I've made similar sauces with cashews and cauliflower which were good, but this one would absolutely fool most people. ~Breia
This is excellent! I followed the directions perfectly, and it is delicious. I cannot tell the difference between this and dairy cream cheese spread. I now make it regularly. The whole family loves it. Thank you for posting this recipe. ~Terry
I made this this week and it is AMAZING. I have made plenty of vegan cream cheeses before, but this one definitely takes the cake. So goooood. ~Shohreh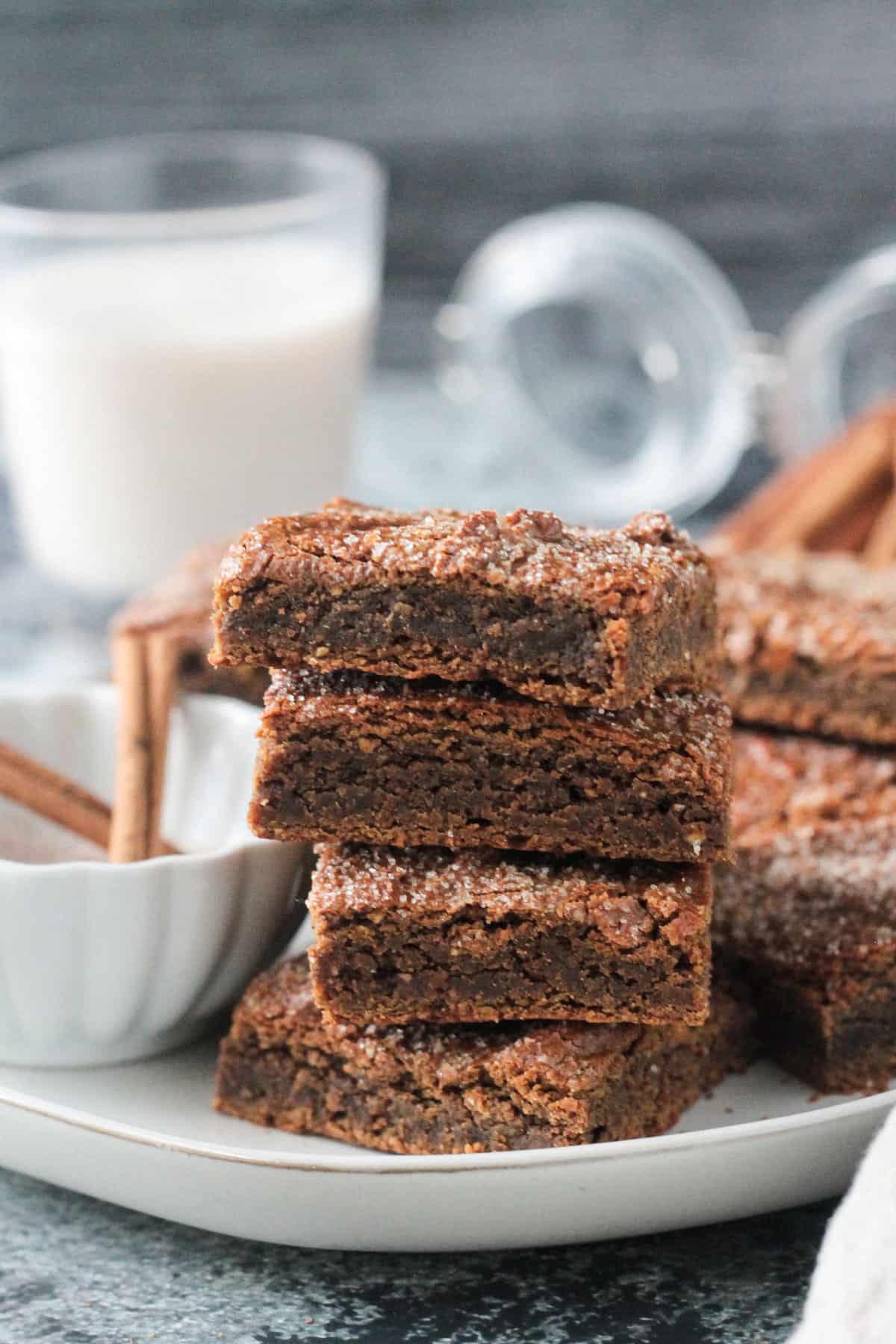 We absolutely LOVE these! Such a great snack or healthy breakfast on the go. Thank you! ~Sam
Yum, yum, YUM! I made these twice last weekend and as soon as I hit 'post' I'm going to make another batch. ~Sarah
OBSESSED! This recipe is awesome. ~Stephani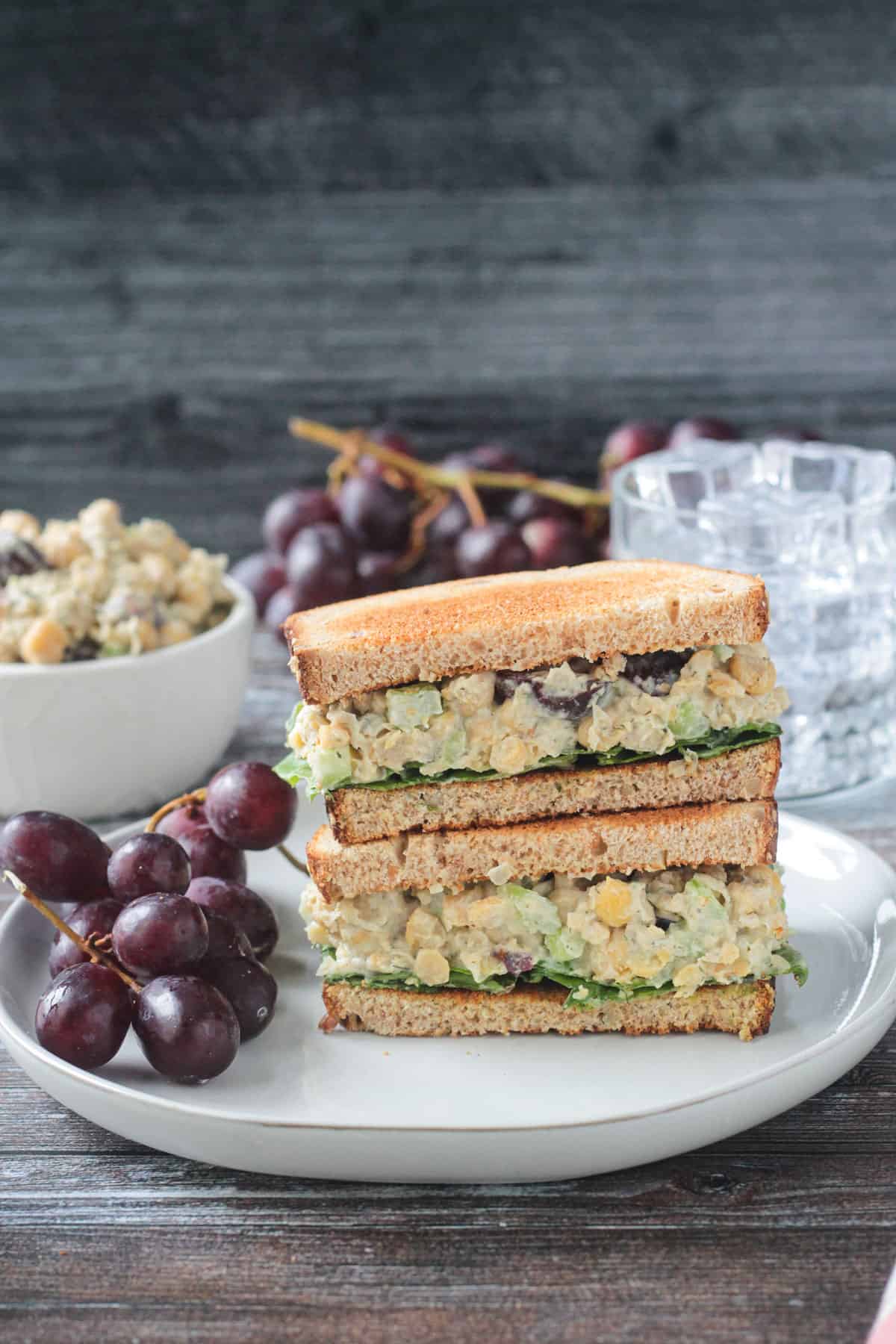 Have made this several times and it is always a huge hit (even with my non-vegan extended family). Thanks for the fantastic recipe, it will be one of my (and my vegan husband's) favourites for years to come!! ~Valerie
Your recipe is the bomb! I loved it! Best chickpea salad I have ever tasted! Thank you! ~Sheri
I made this for my daughters (1 vegan, 1 vegetarian) and they absolutely loved it. So did their mom (who is not a vegan or vegetarian). Although I had grapes I chose to use chopped cucumber instead. My vegan daughter, who worked at a well known vegan restaurant in Los Angeles and has eaten at 100's of vegan restaurants all over the world, said this is the best vegan chicken salad she has ever had. Thank you for sharing this amazingly delicious recipe. ~Tammy
Product Recommendations
Browse and shop all of my favorite products, kitchen gadgets, and cookbooks on Amazon.
I hope you found this page helpful! If you have any questions for me about my diet or any of my recipes, feel free to reach out anytime!

Be sure to sign up for my FREE Newsletter to be the first to get my NEW recipes! You can also follow me on Instagram, Facebook, and Pinterest.

For even more easy family recipes, be sure to check out my cookbook, The Meatless Monday Family Cookbook!