Berry Good Breakfast Cake – This Blueberry Breakfast Cake boasts lots of healthy ingredients, but tastes like a delicious sweet treat! It comes from Melanie McDonald's first cookbook, Vegan Comfort Cooking. Get this recipe plus a full review of the book below!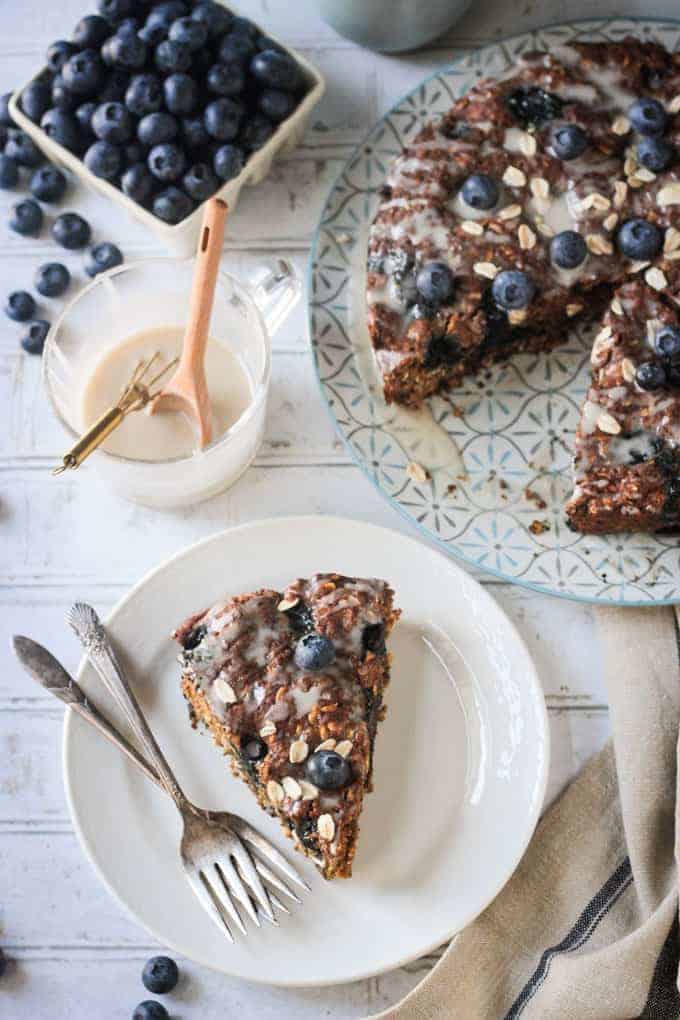 Is there anything better than starting your day with something sweet?
Especially if that something sweet has some redeeming health benefits as well.
This Blueberry Breakfast Cake is full of nutritious ingredients like flaxseeds, rolled oats, unsweetened applesauce, cinnamon, and fresh blueberries.
The sweet vanilla glaze takes it over the top, but it's totally optional – my kids enjoyed it just as much without the glaze. I see slices of this unglazed yummy cake in their lunchbox future.
Perfect for any time of day – devour it for breakfast, snack, or even dessert!
…