This post is sponsored by North Coast Organic through Kitchen Play. I only recommend products that I use and enjoy myself. All opinions are my own. #northcoastforkids #noaddedsugar
If you're looking for a healthy, no sugar added treat for your kids this summer, it doesn't get much easier than this! These ONE INGREDIENT homemade popsicles will keep them cool and hydrated and make treat time something you can happily say, "Yes!" to.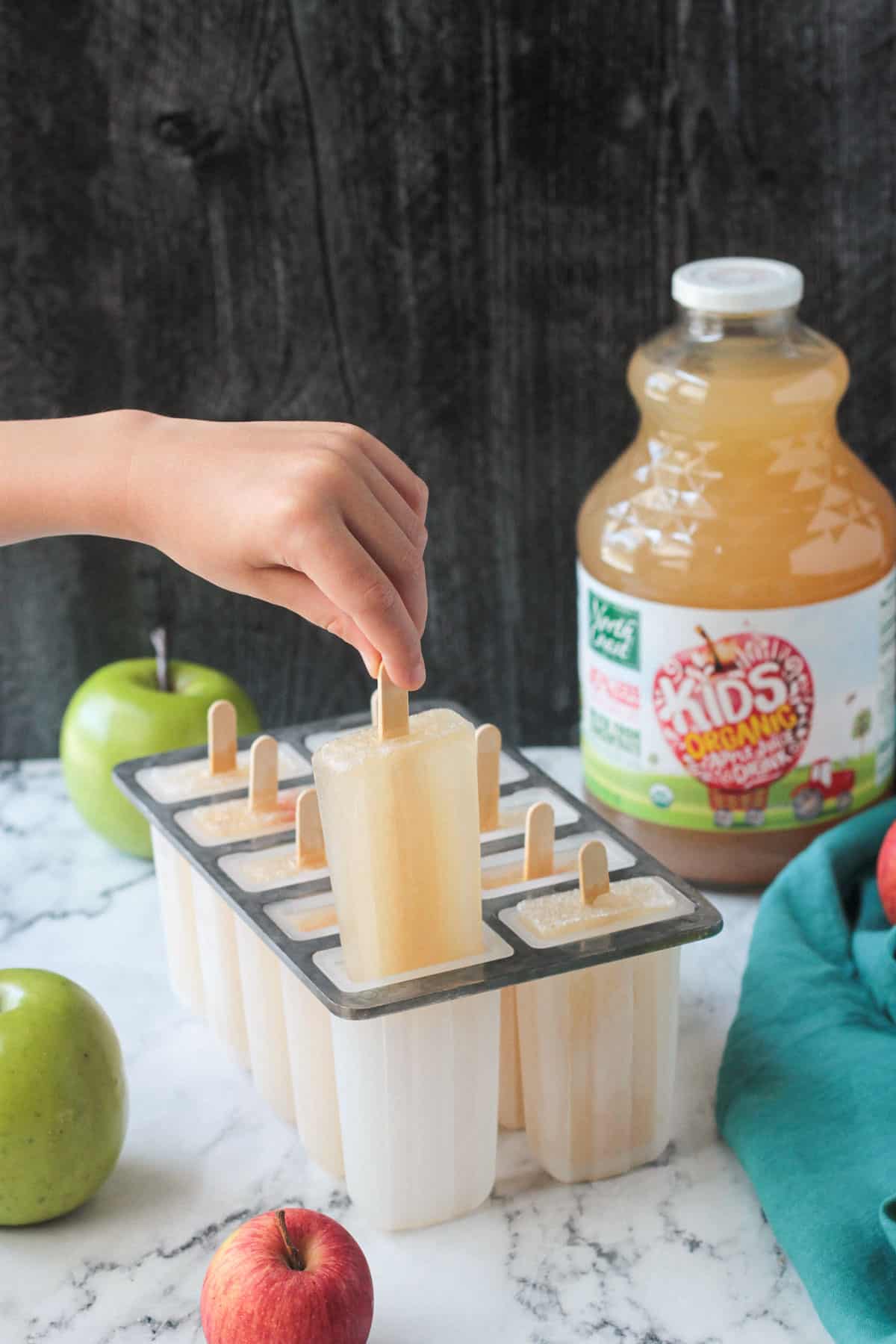 My kids seem to be bottomless pits in the summertime. Constantly snacking. They get plenty of exercise running around outside, riding bikes, playing sports, swimming, and just doing kid things. I don't mind letting them grab extra snacks, but I try to keep them on the healthy side whenever possible.
These refreshing ice pops made from low sugar juice are perfect for keeping them hydrated and pleasing their palates. Keep reading to find out which store-bought juice I recommend, get more healthy snack ideas (including ways to sneak in nutritious veggies!), and grab the recipe for these Healthy Popsicles.
…