Cold Crab Dip – made with shredded jackfruit, blended cashews, spices, and seasonings for a super creamy, satisfying, spot-on vegan version of this traditional party appetizer.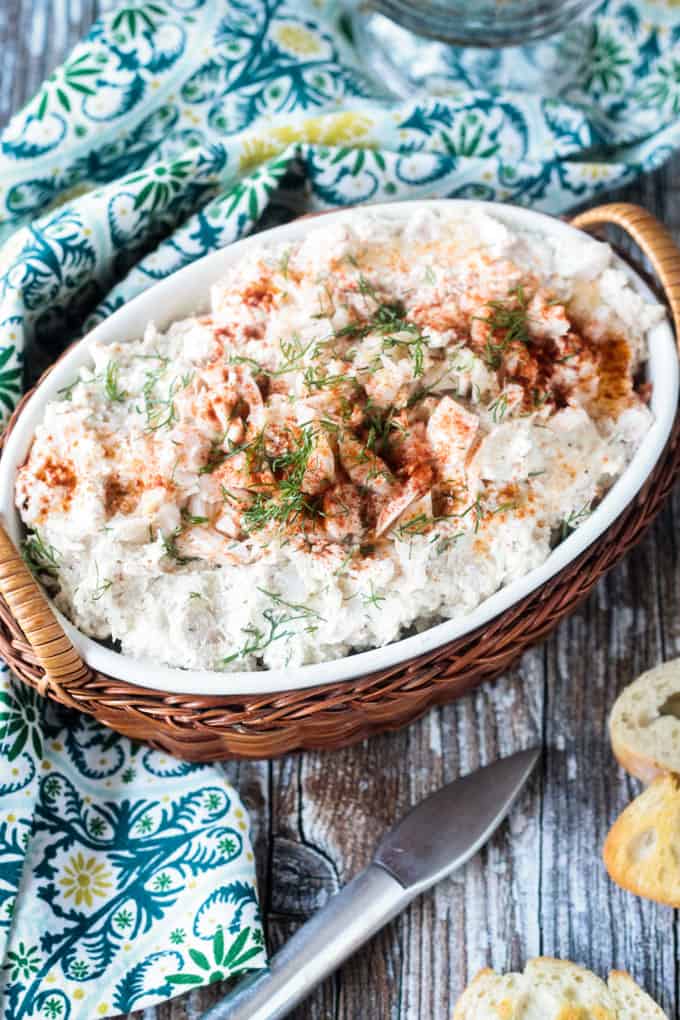 Memorial Day is just around the corner. Summer is on it's way. And that means BBQ season is about to begin! If you think a plant based diet doesn't include hearty, sticky barbecue foods, then you need to keep reading!
This cold crab dip is just one of the amazing recipes fit for a barbecue from the new cookbook, Great Vegan BBQ Without A Grill. And the best part is right in the title – you don't even need a grill. You can whip up these recipes in your kitchen any time of year and whenever the mood strikes.
…