Thank you Village Harvest for sponsoring this post. Every day Village Harvest is planting seeds of change and growing possibilities, one bag of goodness at a time.
Ancient Grains Breakfast Bars – quick and easy and made with nutrient packed gluten free whole grains, these bars make a hearty breakfast or satisfying snack. They're also nut-free which makes them great for school lunch boxes, too! Kid and adult approved!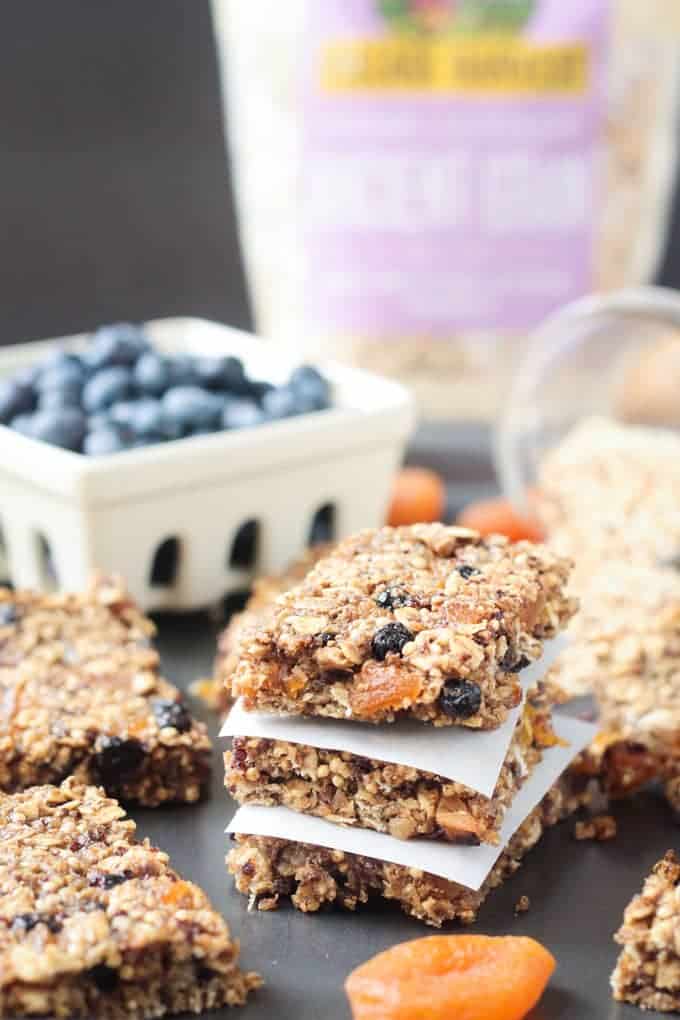 I don't know about your family, but my kids seem to believe that they should be eating at least once an hour during the summer months. As soon as they leave the table from a meal, they are asking for a snack. And they are good eaters, so it's not like they are leaving the table hungry. They would happily eat crackers or pretzels all day if I let them, but they are just as content grabbing an apple or some sliced cucumbers and hummus. Because they are running around outside quite frequently on these warmer days, they do need extra fuel to keep them going. These Ancient Grains Breakfast Bars are the perfect way to start their day or re-energize them during their adventures. And once school is back in session, you bet these whole grain bars will satisfy their hungry tummies during homework time while they wait for dinner. And they're not just for kids – adults love them too!
…