As an Amazon Associate I earn from qualifying purchases. Please see my Privacy Policy for more details.
The Most Popular Plant Based Recipes of 2017 from Veggie Inspired based on pageviews throughout the year. These are recipes that were published new in 2017. Did your favorite make the cut?
Plant Based Recipes were popular in 2017 and it's been said that the trend will continue, and even grow, in 2018. No matter their overall diet choices, people are looking for ways to consume more vegetables and less animal products. As always, the recipes you'll find on Veggie Inspired are plant based and vegan. Many of them are gluten free, oil free, and refined sugar free as well. If you're looking to eat more veggies and less meat and dairy, you're in the right place! To get you started, here are the Top Ten Most Popular Plant Based Recipes from 2017. Enjoy!
Take a look back:
Most Popular Plant Based Recipes from 2016
Most Popular Plant Based Recipes from 2015
Most Popular Plant Based Recipes from 2014
#10 – Frozen Peanut Butter Chocolate Chip Pie
We're kicking it off with peanut butter, chocolate chips, and pie! A sure sign this is going to be a fantastic list. This ice cream dessert is super easy to make and tastes just like a frozen Snickers. Yum!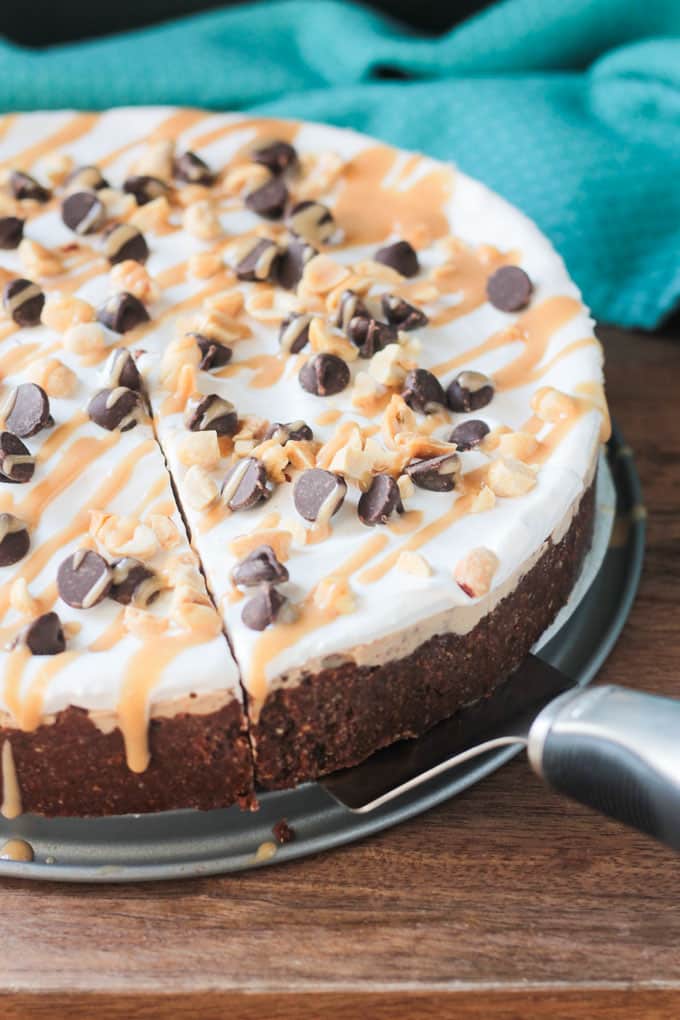 #9 – Homemade Vegan Queso
Obviously, you guys love your chips and dip as much as I do. We get each other. This "cheesy" dip tastes like the traditional jarred stuff, but is made with all whole food plant based ingredients.
More peanut butter. Is this love? I think so. These pancakes are refined sugar free and come with an easy Maple Peanut Butter Syrup that you just might want to drink.
#7 – Veggie Wrap w/ Spicy Hummus
This is technically not a new recipe in 2017. It was actually one of the very first recipes I ever published. But, way back then, I had very few followers and wasn't really using social media, so needless to say, not many eyes saw this recipe originally. This year, I brought new life to the post, including new photos, republished it, and it really took off. Hooray for quick, easy, and healthy!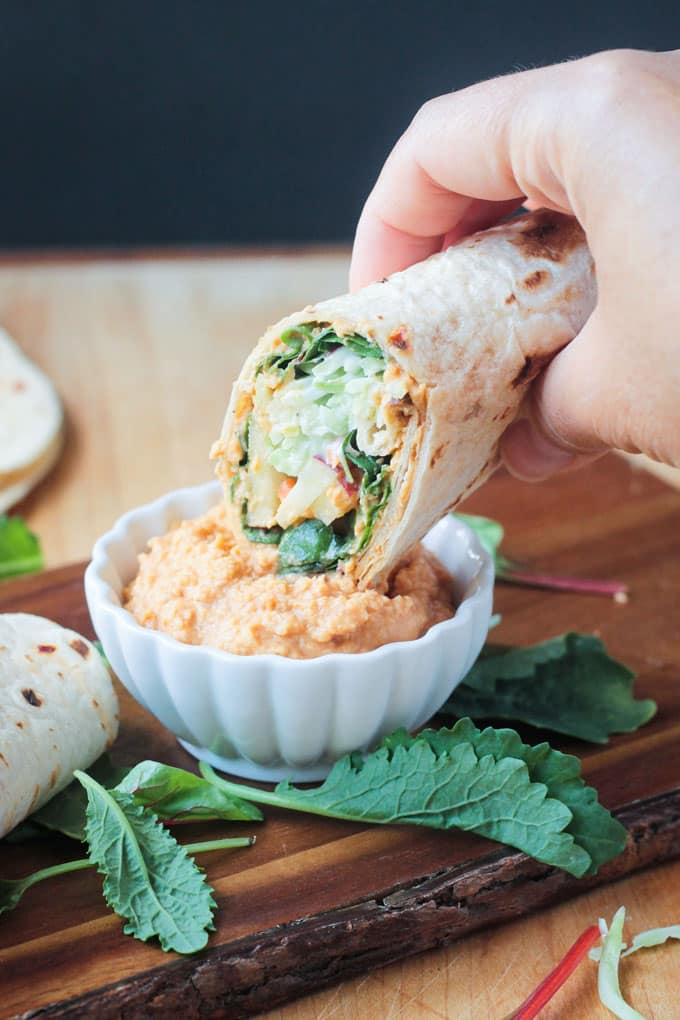 #6 – Quick and Easy White Bean Salad
Another fast recipe perfect for lunch or a light dinner…or even a snack. It's creamy, tangy, and flavorful!
#5 – Cauliflower Scampi in Lemon Garlic White Wine Sauce
I continue to have a love affair with cauliflower and apparently so do you. This comfort food pasta dish takes only 30 minutes!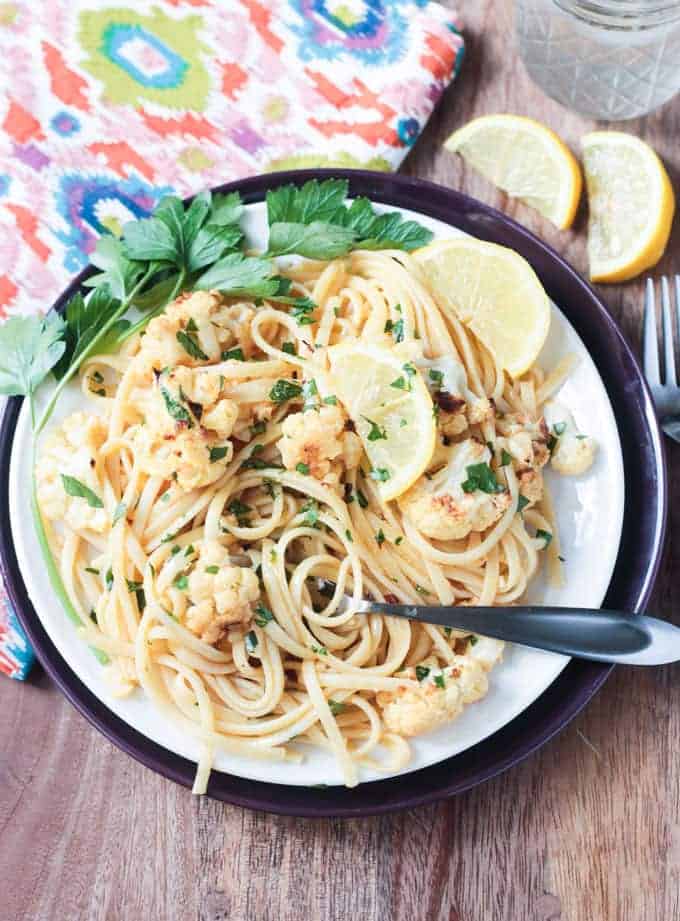 #4 – Vegan Stuffing w/ Mushrooms
I think Lauren summed it up best when she commented, "This was delicious. Thank you. It tasted classic enough to feel like what my mom made in my childhood, but with better ingredients." That's the goal!
We made it to the top 3! I'm glad to see potatoes make the cut. These amazing oil-free fritters are baked, not fried, but just as crispy and delicious as you'd expect.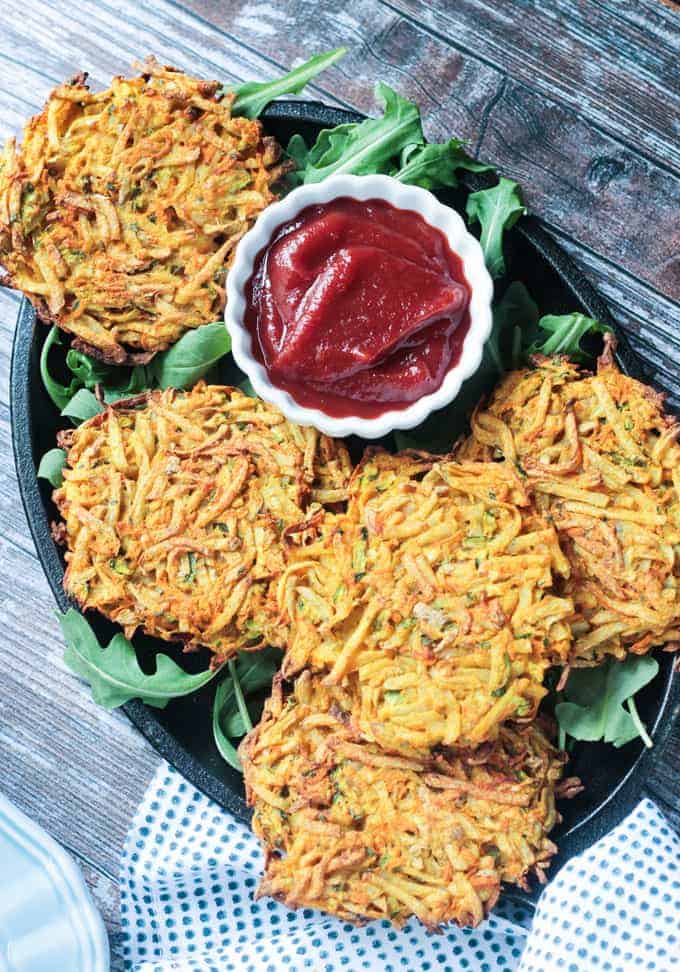 #2 – Street Cart Soft Baked Pretzels
I debated even including this one in the list because it's not a recipe of mine. It comes from the cookbook, NYC Vegan. But since you guys loved them so much – I decided they deserved their rightful place here. And you are definitely right – they are super yummy! And easier than you think.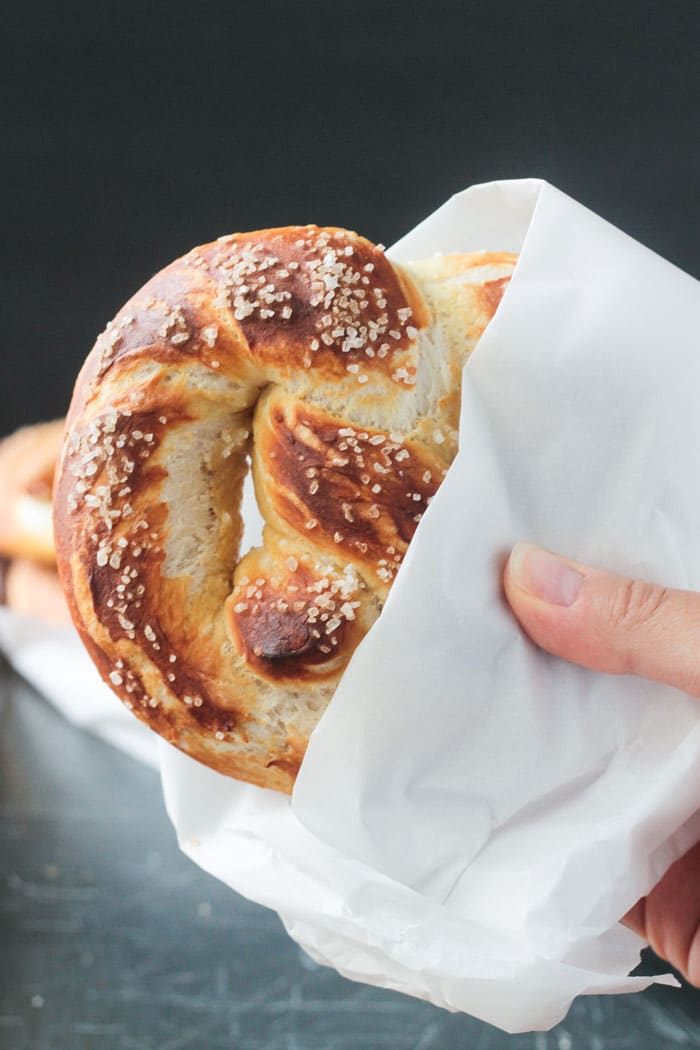 #1 – Coconut Curry Soup
We have arrived! The MOST viewed recipe from 2017 on Veggie Inspired. This cozy soup is not only gorgeous, but so full of flavor too. Dig out that spiralizer and make these fun sweet potato noodles to top it off.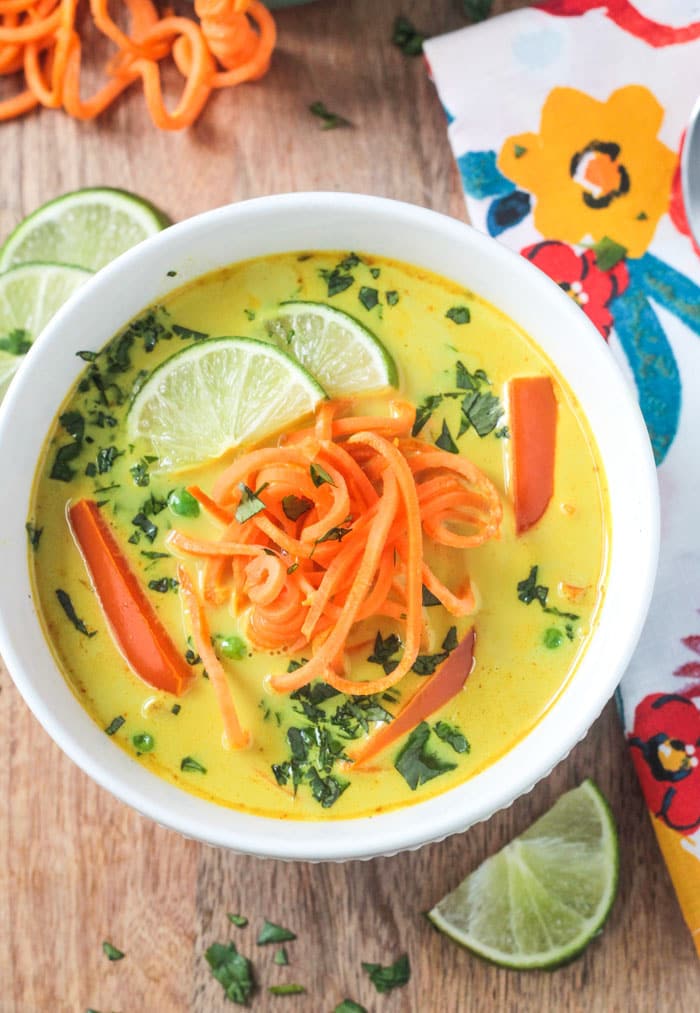 I hope you love these recipes as much as we do! If you tried any of them, please leave a comment below with your feedback.

Be sure to sign up for my FREE Newsletter to be the first to get my NEW recipes! You can also follow me on Instagram, and Facebook.

For even more easy family recipes, be sure to check out my cookbook, The Meatless Monday Family Cookbook!