As an Amazon Associate I earn from qualifying purchases. Please see my Privacy Policy for more details.
Most Popular Recipes from 2016!! – The Top Ten most viewed posts.
2016 was a whirlwind. I can't believe it's almost over. I feel like we were just trick-or-treating a couple of weeks ago. But now Christmas has come and gone and we are staring at the New Year head on.
Up, Up, and Away!
It's been a great year for my blog. I increased my pageviews and unique users both by over 160%! I set a consistent posting schedule for myself, which I stuck to about 99% of the time. I learned how to edit my photos which has made a HUGE difference (still learning this photography/editing thing though – there is SO much to know!). I got to connect with so many of my readers here in the comments section and all over social media. I feel like I have really gotten to know some of you and it makes this all worth it. I've met some other amazing bloggers along the way too – some of whom I have even met in person, which was awesome!
Thank YOU!
Thank you to everyone who has ever made one of my recipes, shared a recipe or my blog with friends/family, commented on my posts here or on social media, and even those who just follow silently along – you are all so important! If it weren't for you, Veggie Inspired would have no purpose. I am always wanting to know what YOU guys want to see, so please don't hesitate to comment or shoot me an e-mail ~ veggieinspiredjourney (at) gmail (dot) com ~ letting me know what kind of recipes/tips you want/need.
Now, let's get down to the Top Ten Most Popular Recipes from Veggie Inspired from 2016!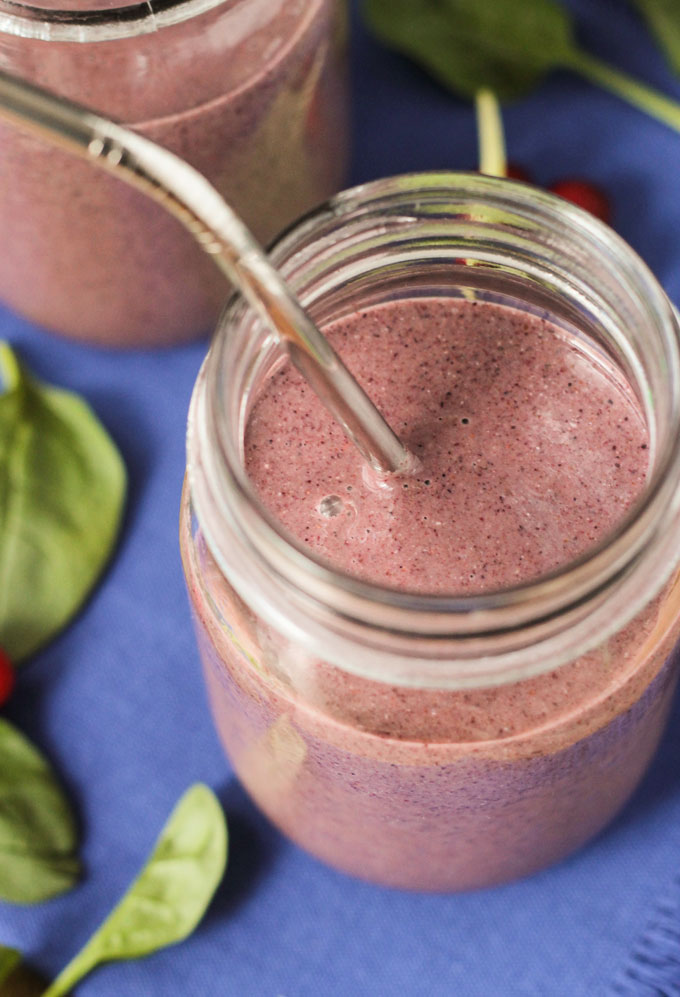 #10 Coconut Water Smoothie w/ Berries and Spinach
This smoothie got me through a pretty nasty illness at the end of 2015. It was the first recipe I posted in 2016 and it held strong ever since. The coconut water is so hydrating – full of electrolytes. And the berries and spinach are superfoods providing you with antioxidants, vitamins and minerals.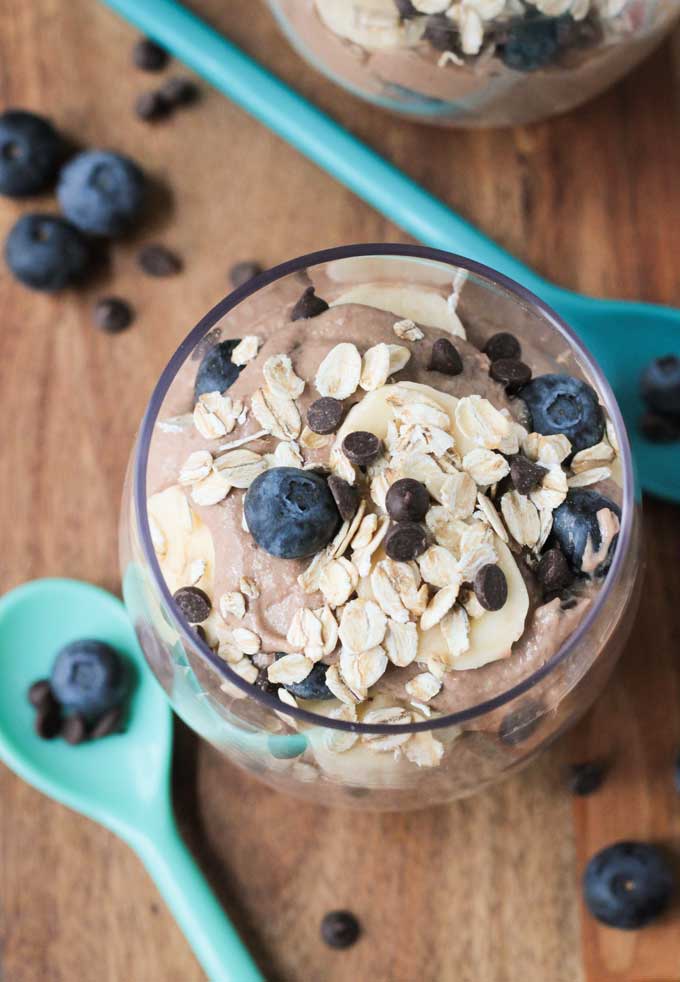 #9 Chocolate Nice Cream Breakfast Parfait
What's better than ice cream for breakfast? This vegan ice cream is protein packed thanks to Sunwarrior's Organic Raw Plant Based Protein Powder in Chocolate. Layered with banana slices, raw oats, and mini dairy free chocolate chips, you've got one tasty breakfast!
Based off of my uber popular Cinnamon Chickpea Blondies (#2 most popular in 2015!), these truffles are a no-bake version that taste like cheesecake bites if you keep them in the freezer. So good! And I'm not done with this flavor/texture combo yet – stay tuned in 2017!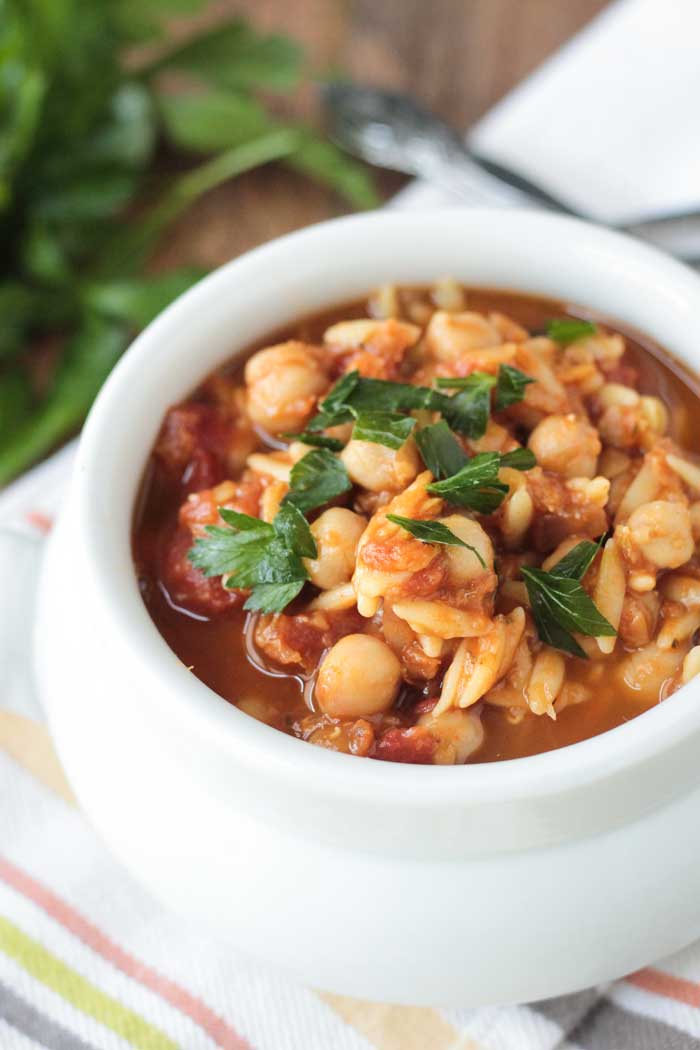 #7 Slow Cooker Red Lentil Stew w/ Chickpeas & Orzo
Set it and forget it! Nothing better than coming home to the delicious flavors of dinner simmering away. This is one healthy, protein packed stew. The orzo takes it into comfort food territory.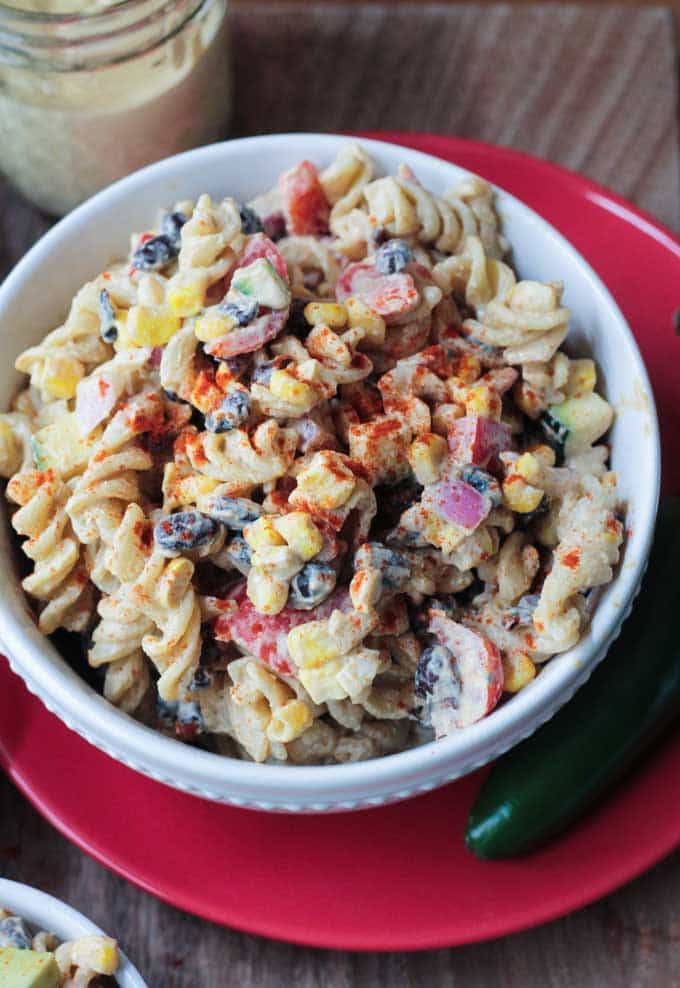 #6 Southwest Black Bean Pasta Salad
This is a salad to feed a crowd. I originally created it for potlucks and BBQs, but it's so darn good, I make it all the time just for us and we eat it all week. The best part is it uses my very popular Creamy Cumin Ranch Dressing to bring it all together. You've gotta try it!
#5 Oatmeal Chocolate Chip Cookies
Of course cookies are in the top ten. Is there anyone that doesn't love cookies? These are the real deal. They taste just like traditional oatmeal chocolate chip cookies, but my version is oil free, gluten free, and refined sugar free! Reader Karen says, "Sooo flippin delicious! Seriously! I will be making these tomorrow again! So good!"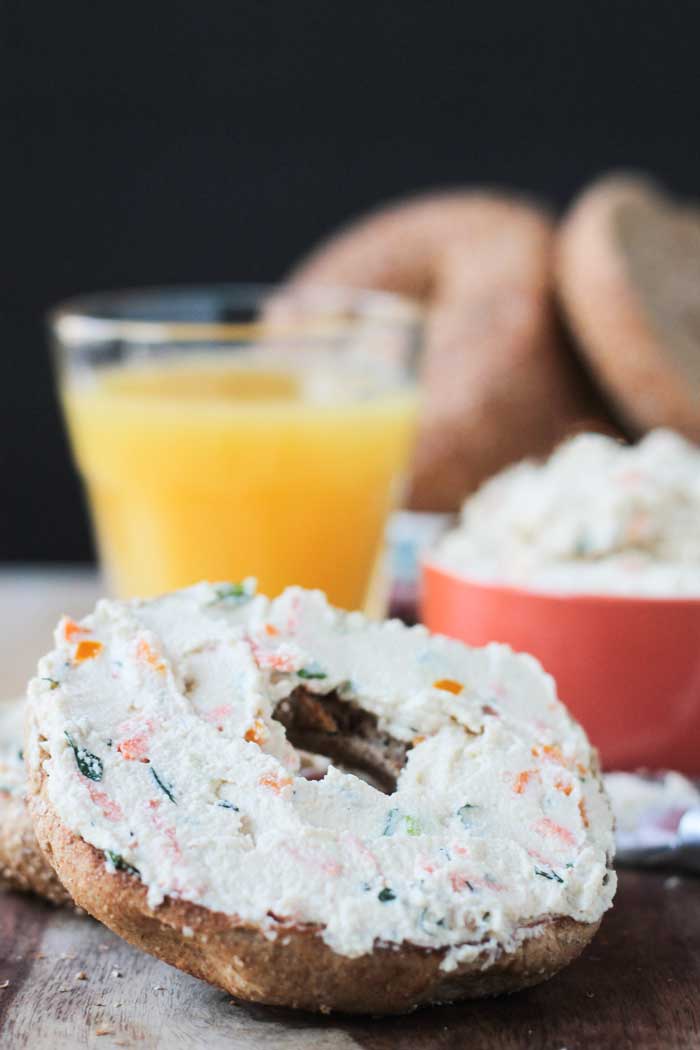 This is a recipe that has been on my mind since I started my blog 3 years ago. I finally put a recipe together this year and it has been a huge hit! I use it to make my Tortilla Rollups, which are always a big party favorite! It's pretty much perfect on everything!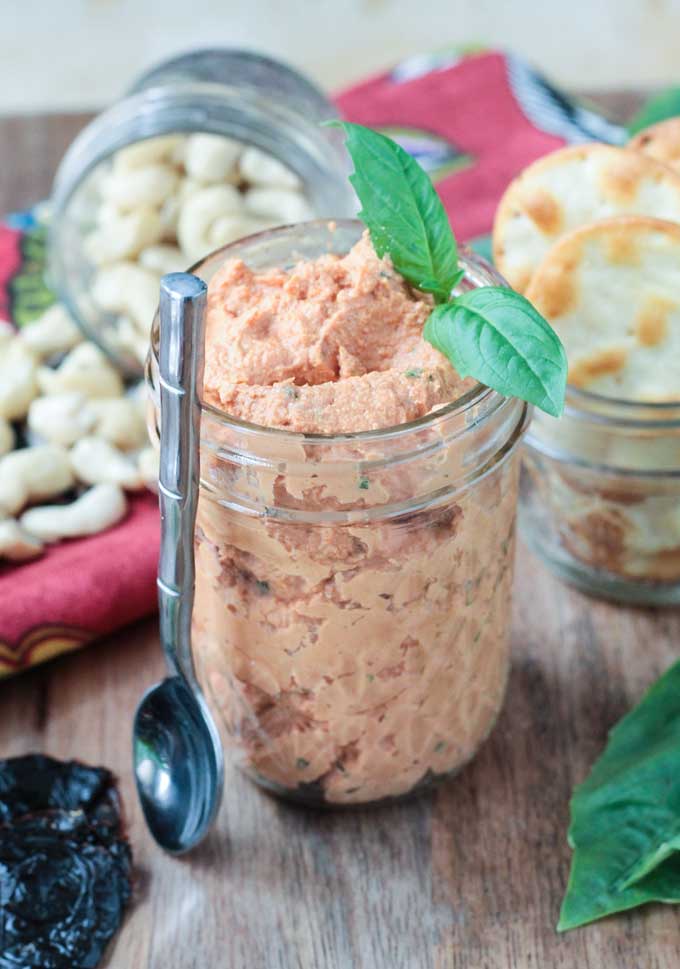 This is one of my favorites from the year. It's so flavorful! Great as a spread on sandwiches or perfect as a dip for crackers and veggies. I made a gorgeous appetizer platter for Christmas eve using three different dips, rice crackers, raw veggies, fresh berries, nuts and dried fruit. This Sun Dried Tomato Spread was one of them and everyone loved it. (I wish I had a pic, but I was living in the moment this holiday). I also use it to make my Cucumber Bites that have gotten rave reviews at parties.
When these won over my snickerdoodle loving Dad, I knew I had a hit on my hands. I can't count the number of times I've made them since posting the recipe in August. Everyone I've made them for has loved them and I've seen tons of remakes on social media all with great reviews (Thanks guys!! LOVE seeing your pics!!)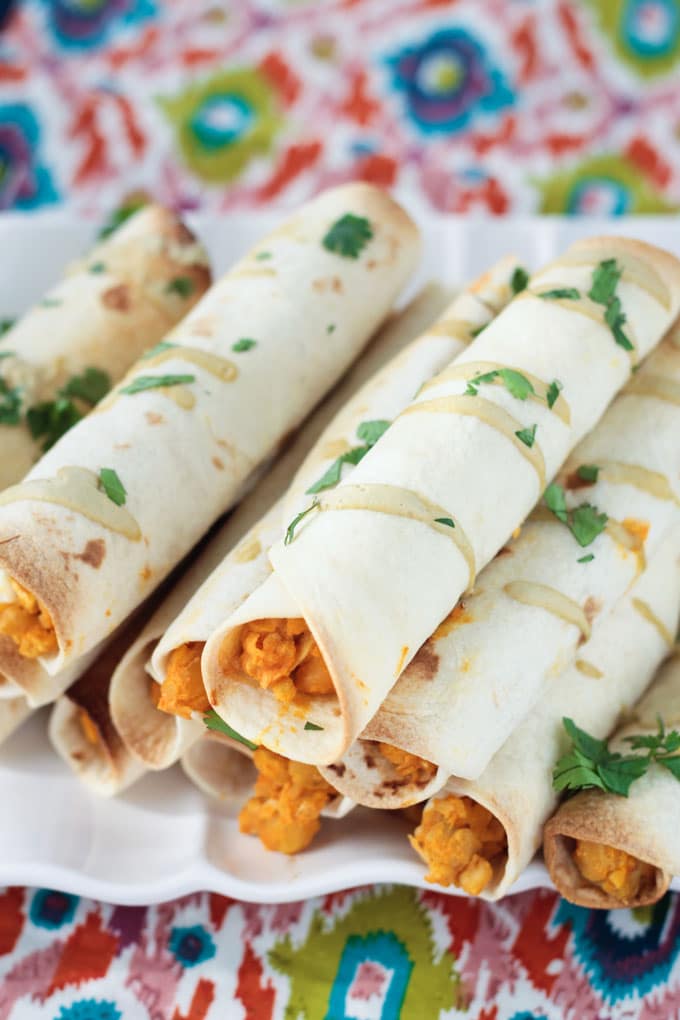 #1 Baked Buffalo Chickpea & Artichoke Taquitos
And here we are at #1. It was no contest. These taquitos were the most viewed recipe by almost 30,000 views MORE than the #2 spot. Wow! It combines the cheesy sauce from my Butternut Squash Mac and Cheese (the #1 most popular recipe in 2014!) with chickpeas, artichokes and, of course, spicy buffalo sauce, and then wraps it all up in tortillas baked to crispy perfection and served with a side of that popular Creamy Cumin Ranch Dressing I told you about earlier. Amazingly good!
Honorable Mention – Vegan Broccoli Cheese Soup
I posted this recipe at the beginning of December, just 4 weeks ago. It's gaining speed rapidly and has had lots of great reviews. I am certain that it would have made the Top Ten Most Popular Recipes had I posted it even just a month earlier. Try it for yourself and see what you think!
Cheers to 2017!
What a fun post this was to create the Most Popular Recipes from 2016!! I love looking back and remembering all the best. Thanks again for making 2016 awesome! I can't wait to see what 2017 brings. Let me know what you are hoping to see! And let's connect…either here by leaving me a comment below or find me on social media. I'm on Twitter, Instagram, and Facebook and I would LOVE to hear from you! Happy New Year!!