As an Amazon Associate I earn from qualifying purchases. Please see my Privacy Policy for more details.
Not eating meat this Thanksgiving? Having vegan or vegetarian guests over? Looking for some healthier alternatives to the heavy traditional holiday dishes? You're in the right place. Here are some of my favorite Vegan Thanksgiving Ideas that will please everyone at your table.
Vegan Thanksgiving Ideas: Appetizers & Starters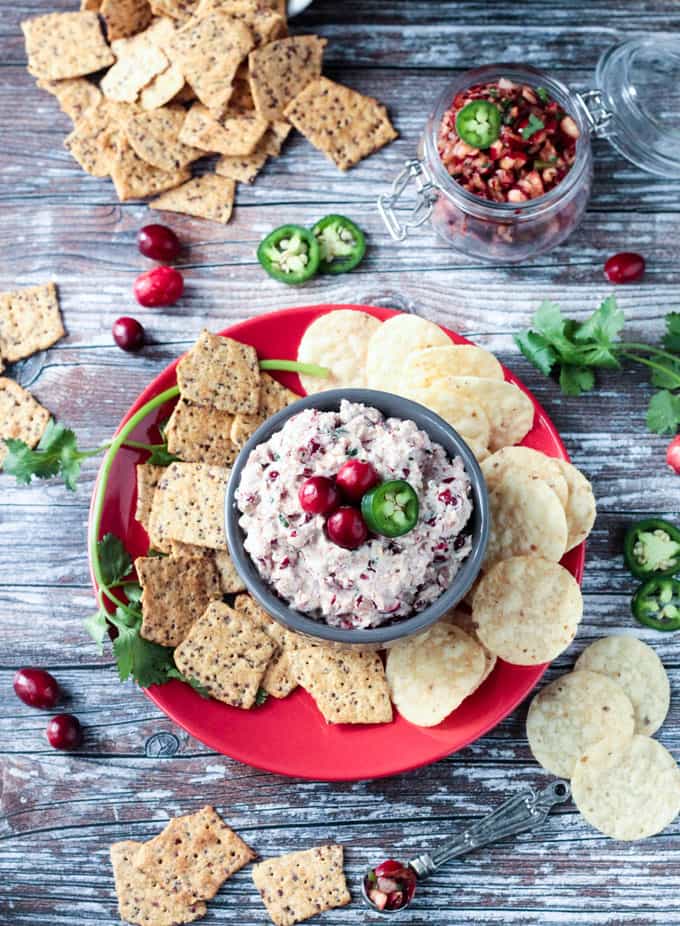 Creamy Cranberry Salsa Dip ~ This dip is always a favorite. It's tart from the cranberries, creamy from the homemade cream cheese, sweet from the pure maple syrup, and even has a little kick from jalapeño. No one will know it's dairy-free!
Kale Apple Salad w/ Warm Pumpkin Vinaigrette ~ Thanksgiving dinner traditionally consists of quite a few beige foods. Start your dinner with a healthy salad and ensure you get in some greens.
Prefer to start your meal with soup rather than salad? This Butternut Squash Soup w/ Corn packs a lot of nutrition in every cozy bowl.
Vegan Thanksgiving Ideas: Main Dish
Personally, I could make a meal out of sides alone, but if you are looking for something heartier to serve as an entrée, try one of these delicious dishes.
Vegetarian Cottage Pie ~ loaded with lentils, butternut squash, cauliflower and spices in a rich savory tomato sauce and topped off with creamy carrot mashed potatoes. This is fall comfort food at it's best, and it's healthy too!
Creamy Vegan Mushroom Pasta ~ If you gave me a plate of this and nothing else, I'd be a happy girl. With mushrooms, onions, and walnuts reminiscent of stuffing recipes, this pasta dish is lick-your-plate-clean delicious!
Autumn Vegan Burger ~ Take away the bun and serve these patty style with all of your Thanksgiving sides and you'll have a plate that looks pretty close to traditional. Or keep the bun and to heck with tradition!
Vegan Thanksgiving Ideas: Side Dishes
My favorite part of the meal!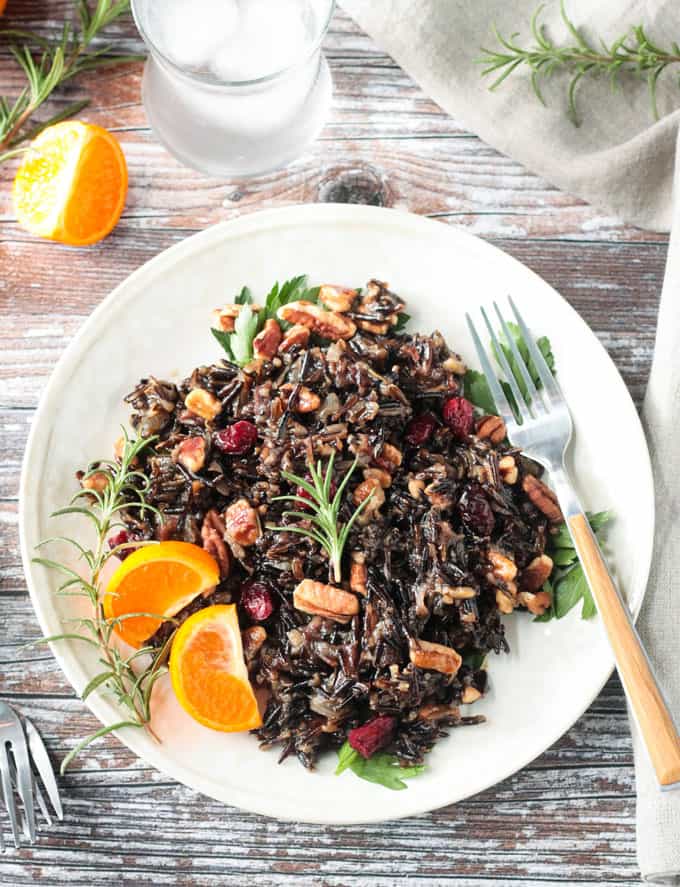 Cranberry Pecan Wild Rice ~ For my potato hating husband, rice is a must have. Bonus, wild rice is a complete protein!
Broccoli & Shredded Brussels Sprouts ~ If you think you don't like Brussels sprouts, try them raw and shredded! Paired with broccoli, a familiar veggie to most, and sweet oranges, this dish is a winner.
Herb Roasted Potato & Arugula Salad ~ This recipe is so quick and easy, you'll have time for another glass of wine before the guests arrive. It's also a great dish to take with you if you're invited somewhere else as it tastes great hot, warm, or even at room temperature.
Mushroom Stuffing ~ Thanksgiving dinner wouldn't be complete without stuffing. I've always loved my family's recipe growing up, but it definitely didn't work for me once I ditched the animal products. This version is so close to the original that I can barely tell a difference.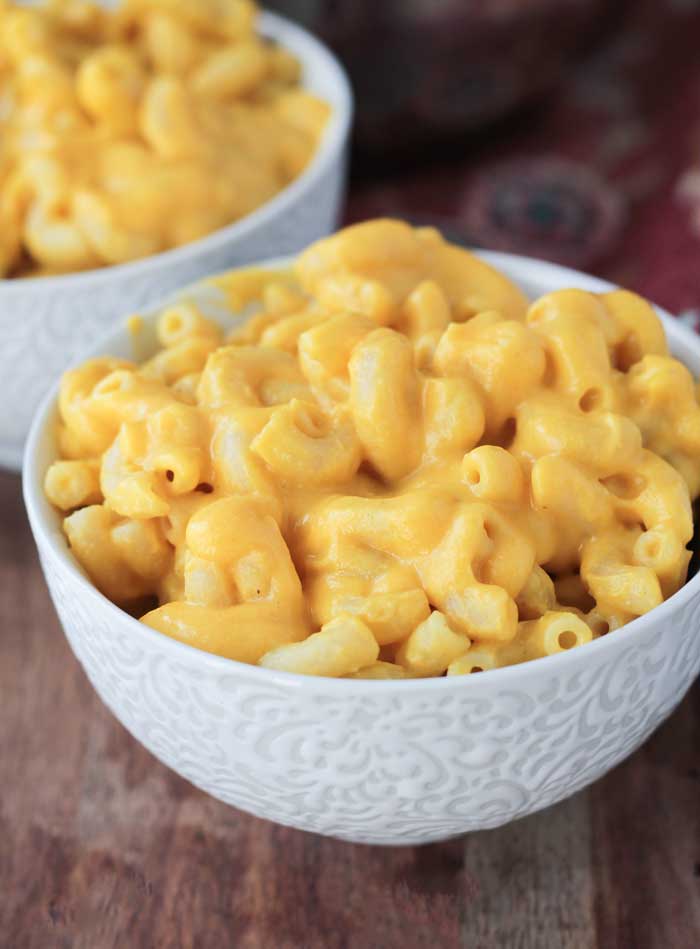 Butternut Squash Mac and Cheese ~ It's hands down the best dairy free mac and cheese there is and it just happens to be full of the fall favorite butternut squash. This dish is loved by everyone!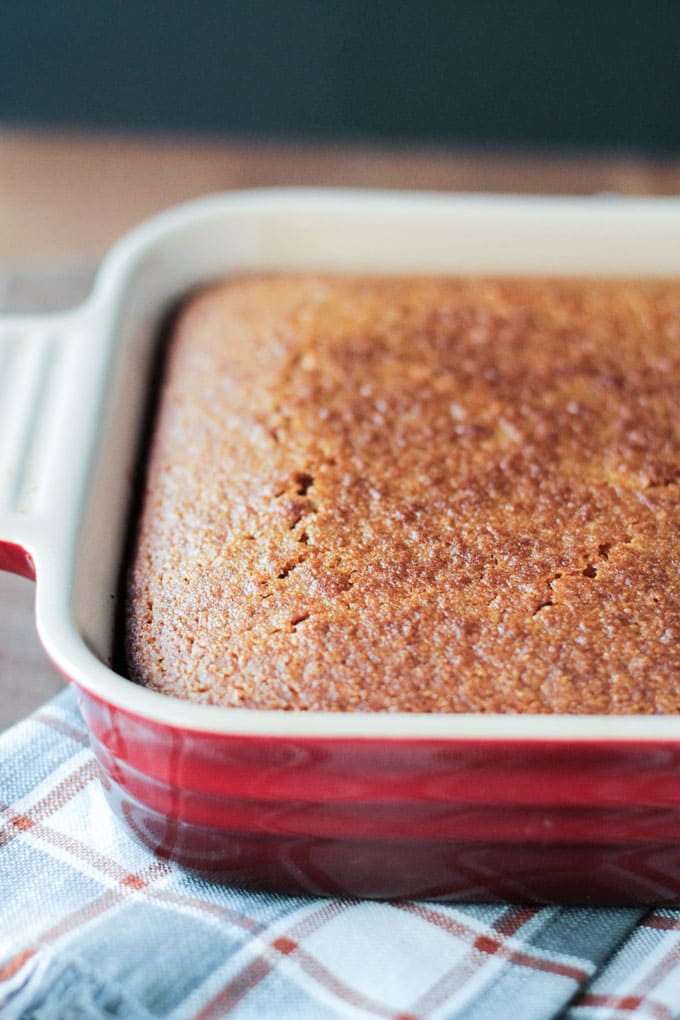 Pumpkin Maple Cornbread ~ If you like your cornbread on the sweet side, this is for you! Tasting almost more like cake, than bread, it's always a huge hit with the kids.
Jalapeño Cornbread Recipe ~ If you like your cornbread more sweet than savory, this one is for you! Rustic with the perfect crumb, super moist, and dotted with bites of corn and diced jalapeño.
Maple Cinnamon Cranberry Pear Sauce ~ You will never go back to the canned stuff again after making this homemade cranberry sauce. It's so easy – just dump everything into a pot and simmer. Bonus – leftovers are divine over ice cream, oatmeal, or made into Cranberry Oatmeal Crumb Bars.
Vegan Thanksgiving Ideas: Desserts and Sweet Treats
No matter how full you might get, there is always room for dessert!
Pumpkin Chocolate Chip Bars ~ Pumpkin and chocolate are a match made in heaven. These delicious dessert bars are even oil-free!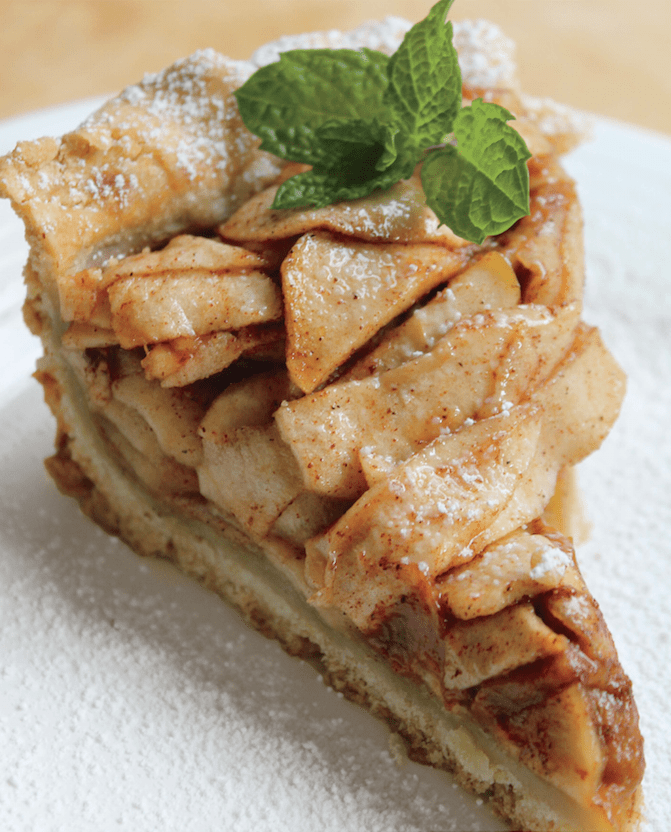 Classic American Apple Pie ~ Tastes just like traditional apple pie!
Sugar Free Apple Pie Bars ~ If you're looking for a sugar free dessert, these bars are the answer! Healthy enough for breakfast, indulgent enough for dessert!
Cranberry Oatmeal Crumb Bars ~ Make your cranberry sauce pull double duty and use it as the filling for these delicious dairy free crumb bars.
Chai Spiced Pumpkin Layer Cake ~ Why settle for pumpkin pie when you can have this decadent cake with Cinnamon Buttercream Frosting?!
If your family is anything like mine, despite having a few major desserts on the table, there is always no less than 4-5 kinds of cookies as well. And everyone mindlessly munches on them even though we can't bear to eat another bite, simply because they are there sitting on the table all night. Well, this time, make the cookie worth it. Cranberry Pistachio Cookies ~ crispy outsides, chewy centers, gluten free and oil free!
Happy Thanksgiving!